BITTER CD 1973-1979

This beautiful coupe was built on an Opel Diplomat floorplan shortened by 10 cms and stiffened. The mechanical components came from the same car which adopted GM America's small block V8 of 5354 cc. 395 were built, all with left hand drive and automatic transmission.

The body fabrication, the construction of the interior and the assembly of these coupes was carried out to extremely high standards by Baur of Stuttgart. The high level of build quality is responsible for the large numbers still on the road.

The performance figures are 0-62 mph in 9.6 secs with a top speed of 130 mph. Bhp is 230 and overall consumption is 16 mpg. Values in condition 1 and 2 are around £6,000 to £13,000.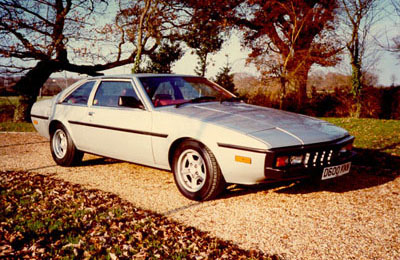 BITTER SC 1981-1986

The stylish SC was built using the floorplan and mechanical components of the Opel Senator. Like the CD before it, the SC was designed by Erich Bitter with assistance from Opel's styling team. 450 SC's were built, including 21 cabriolets and 5 sedans. There are 30 SC's in the U.K. The majority are in the U.S. and Germany.

Early cars built between 1981 and 1984 were fitted with the Senator's 180 bhp 3 litre fuel injected engine. In summer 1984 a longer stroke 3.9 litre version producing 210 bhp and 50% more torque was offered.

Performance figures for the 3.9 in manual form was 0-60 mph in 7.4 secs and 140 mph. Overall consumption is 19 mpg. The value of 1985/1986 SC's in condition 1 and 2 range from £6,500 to £13,500.