Erich Bitter was a professional racing cyclist and racing driver who had his own car accessory company before moving on to become the German concessionaire for Italian Intermeccanica cars and Abarth tuning accessories.

In 1971 he founded Bitter Automobile GMBH in his home town of Schwelm near Düsseldorf and showed his first car, the revered CD, in 1973.

His company stopped making cars in 1986.

He went on to build three different prototypes but couldn't raise the finance to put them into production.

The company was wound up in 1987 when he formed his own Technical and Design Business working for the VW Group.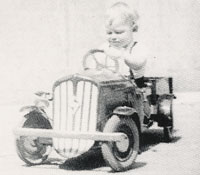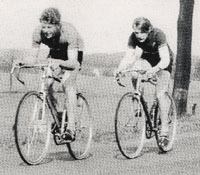 Left: Erich testing his first car. Right: As a professional cyclist.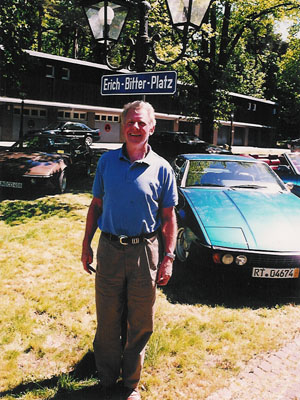 At the Bitter Club International Rally in 2002